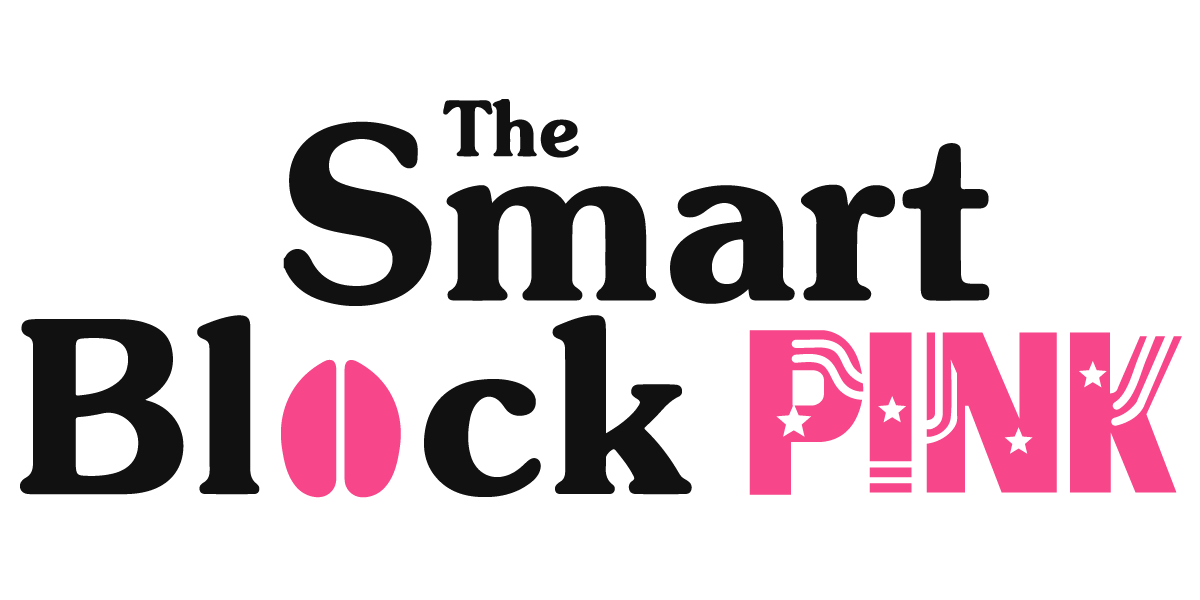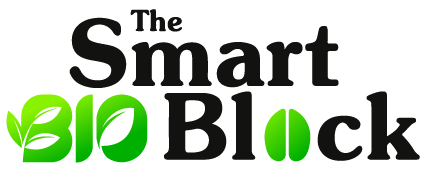 Pink Block
Comfortable & Durable Material
Bright Pink & Easily Identifiable
5% PINK Sales Benefit Charitable Cause
Block Pink Giveback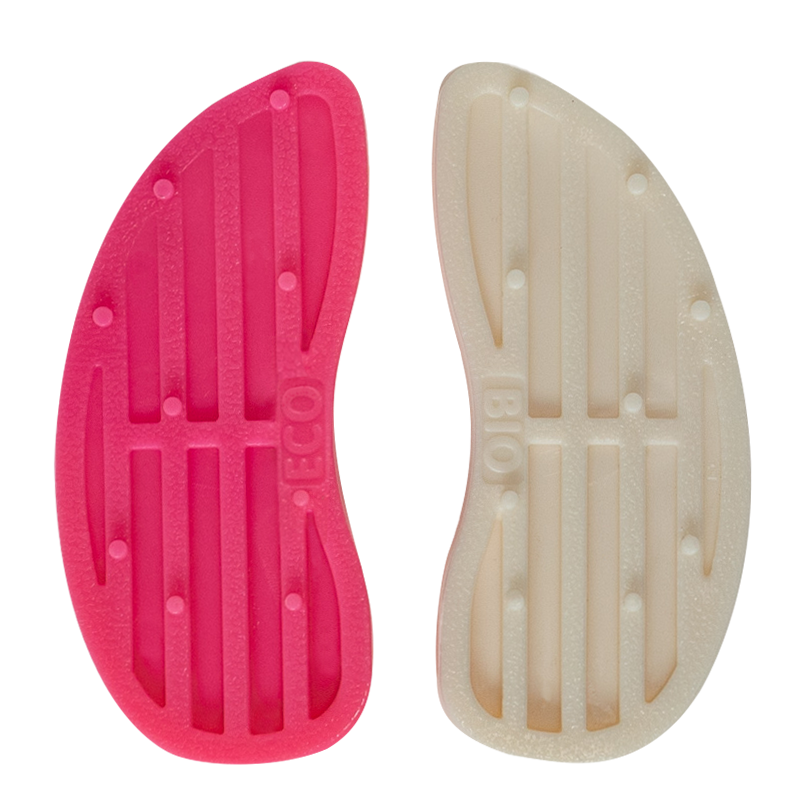 NEW PINK AND WHITE BLOCKS!
WE REINVENTED THE HOOF BLOCK WITH AN INNOVATIVE DOUBLE SLOPE DESIGN
Why a Double-slope?
The new double-slope design gives the cow the maximum lift on her injury with the use of a thinner block. It gives almost 20% more lift on the ulcer and white line zones than a conventional .075" block. The double slope gives the cow a better gait while walking on a block… she will put the block more directly under her hock or knee, which gives her more stability and gives the injury more rest due to less stretching of the cells while walking- which leads to faster healing.
"Blocks improve healing by removing the pressure from the affected foot. This reduced pressure allows the wound to heal by reducing tension that pulls cells apart, thereby enabling horn cells to grow and close the sole defect."
– Gerard Cramer, DVM, DVSc
Hoof Care Specialist at the University of Minnesota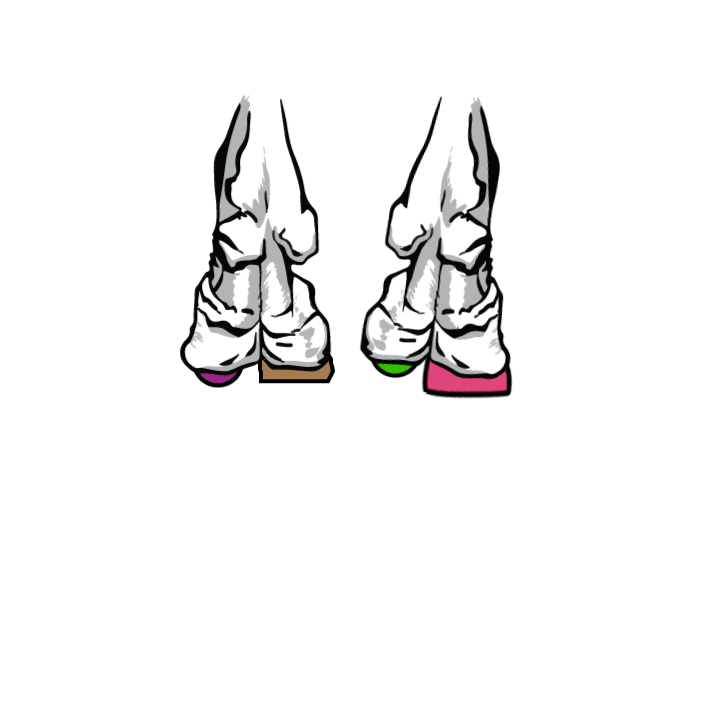 "This was a late evening emergency stop. This cow was holding her foot above her head when trying to walk. First video is of her leaving the chute immediately following treatment and block, second video of cow exiting front of chute was 12 days after treatment. The herdsman said she walked that good after the 2nd day. Have had super good results with these blocks. Seems like cows get immediate relief. Thank you Smart Block."
Wayne Wendt | Keep 'Em Walking Hoof Care | Plainview, MN
"I think [Pink Block] is ahead of its time because nobody has matched the Original as of yet. The locomotion with these is insane. The cows don't even know it's there. The hype hasn't wore off yet. I've blocked some bad ulcers and some really nasty white lines at an in-house herd and these cows bounce back to good locomotion day 1. They can really cruise on these; low impact on the biomechanics."

Garrett Dow

Quality Hoof Care | www.hoofdoc.com
"I am really happy with the new design. For white lines and sole ulcers it is awesome. I love the universal fit and it gives me the lift I want to heal cows quickly while minimizing trauma to the animal due to the thinner design."

Willie Coyne

On the Money Hoof Care
"I was recently introduced to these blocks and it's like a whole other world has opened up for cows and their quality of life!! My brother, Garrett Dow, gave me some to take back to NM with me. I paid some visits to a handful of dairies in my local area looking for new accounts and very excited to share this new information with these farmers. It takes a true hoof trimmer to appreciate the impact that these blocks are going to make, I think they're out of this world and hope dairy farmers truly see there is a lot of thought and compassion for cow comfort in each one of these products!!! You definitely have my support! It's as if these blocks are saying, "Let's Make Locomotion Great Again!" Thank You Guys!!!"

Dalton Dow
Give to charities when you buy!
When you buy the Pink Block & the Bio Block, you are supporting a community.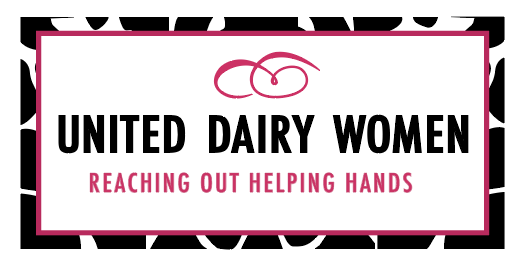 The primary goals of the United Dairy Women are to provide local children's homes with year round dairy products, and educate the community about the dairy industry. The UDW was organized in 2005 and since then has raised over $1.3 million dollars that have contributed to fighting hunger in our community. Learn more about UDW's projects and additional ways to support their MILK MISSION by visiting their website below.  AND REMEMBER TO BLOCK PINK!!!!!!
Their Website
The U.S. Dairy Education & Training Consortium was organized to provide leadership, support and resources for development and facilitation of practical, hands-on large herd dairy education and training. Programs are developed in coordination with allied industry, academia and government. The programs are meant to be capstone-learning experiences for advanced college students in animal, dairy and Ag-business curriculum on preparation for entry into the dairy industry.
Their Website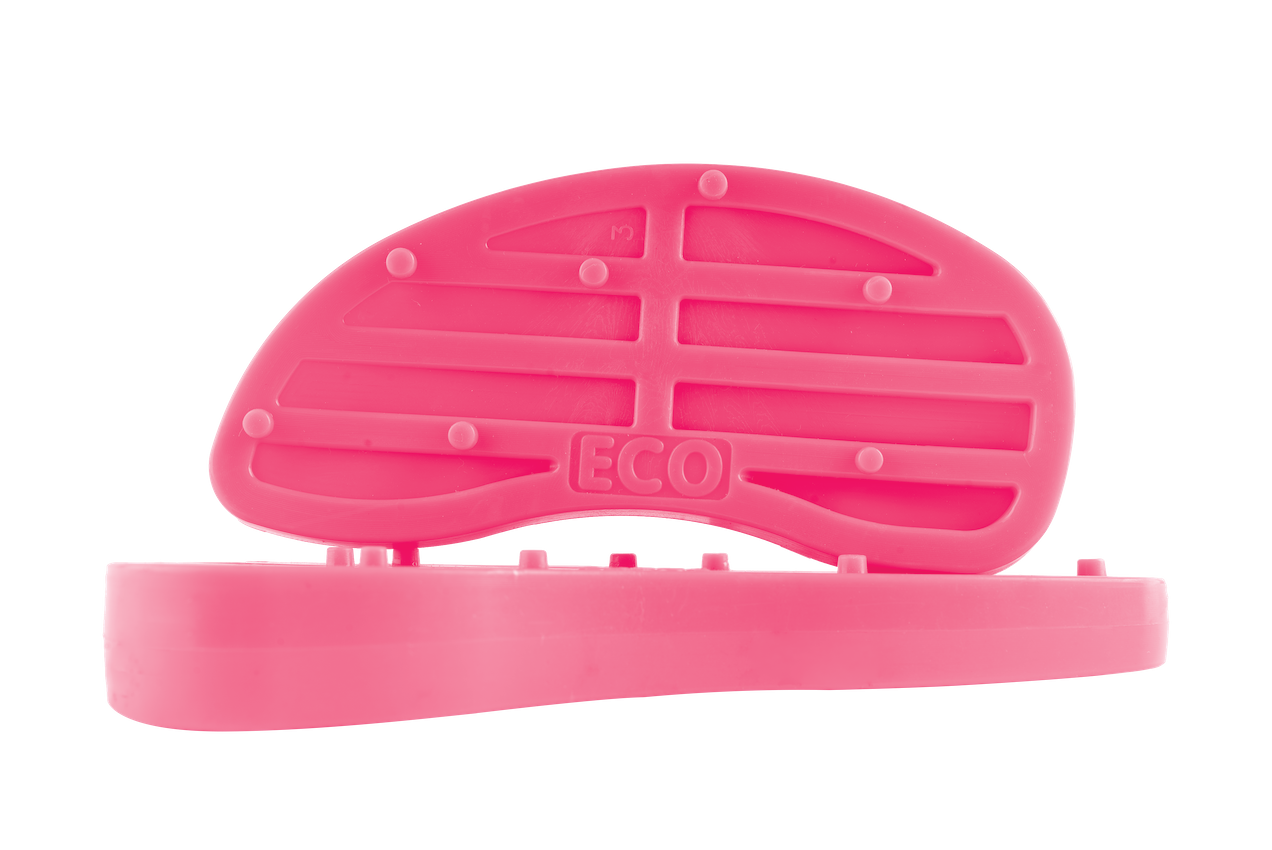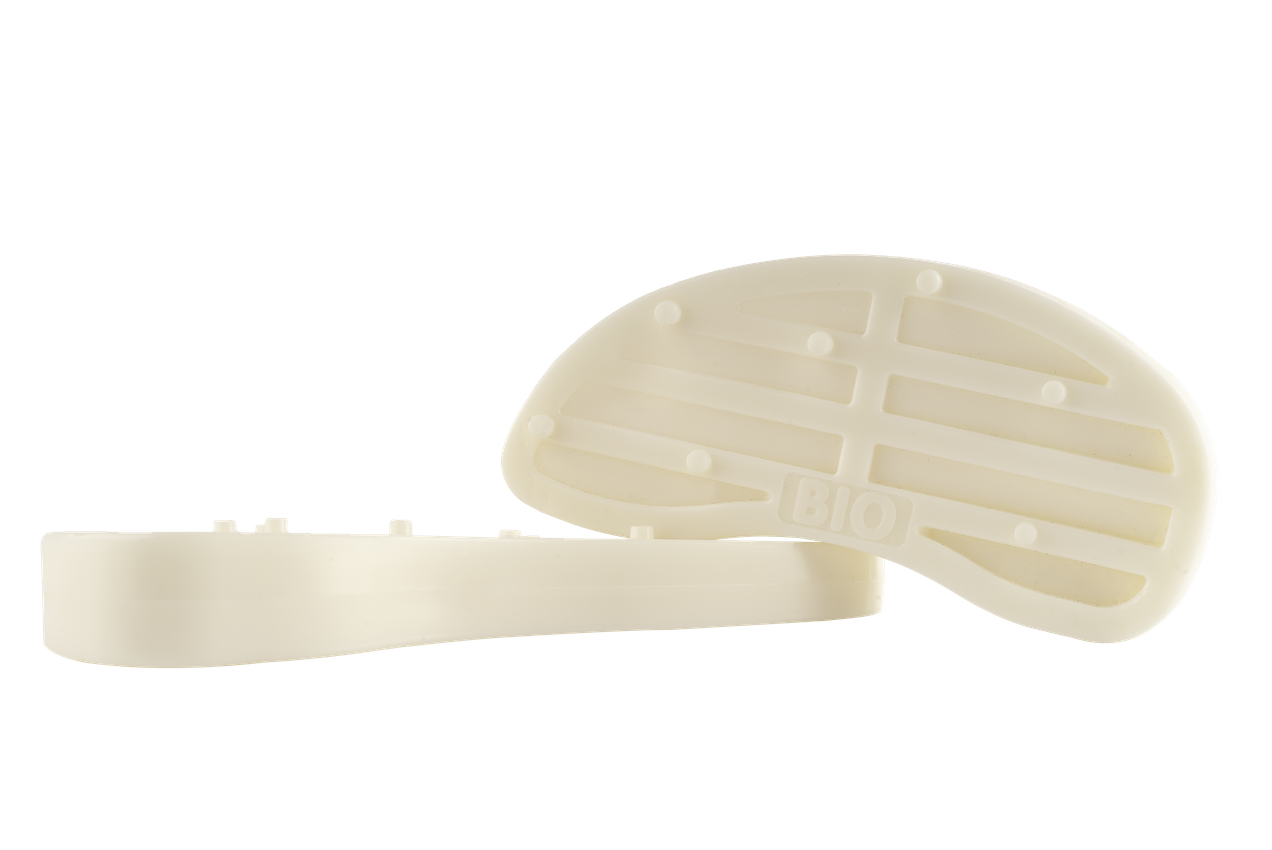 At the request of dairy farmers, veterinarians, and professional hoof trimmers, we are so excited to introduce to you our latest and greatest innovation for lameness to date- the ECO Block, also known as the PINK BLOCK! At The Smart Block, we focus on COW COMFORT and aim to bring forward thinking solutions to dairy farms all over the world. This translates into ultimately a higher quality product without the higher price point. We know every dollar matters, so we condensed and tweaked all the best features of our Original Smart Block to bring you the best of both worlds in our new PINK Block design- QUALITY at an AFFORDABLE PRICE.
Your purchase of every ECO/PINK Block helps support the nutrition of underprivileged children by supplying them with the recommended daily requirements of 3 dairy products a day. You should also take great pride in supporting an American made product and those that work hard to bring you the very best solutions in the hoof health care industry today.
At The Smart Block, we understand the importance of sustainability in the dairy industry. We truly care about the effects our products have on the environment, and we've looked ahead to now offer a responsible solution for lame cows that resonates with the industry's efforts to incorporate earth-friendly and sustainable practices. It is with great excitement we introduce our new and revolutionary BIO Smart Block! Our BIO Block offers farmers, vets, and trimmers a quality and affordable product that is 100% biodegradable and compostable – without the uncomfortable and fast wearing effects of a wooden block. Farmers can rely on the quality of the new Bio Smart Block and rest assured the material has been ecologically tested and is toxicologically safe. Our new Bio Blocks are also free from all dyes and are ahead of their time with all of the same innovative features of our new PINK BLOCKS!!