The smart solution for thin soles and minor lameness!

Smart Solution for Thin Soles!
The Smart Thins are the most comfortable hoof block solution for treating cows with thin soles or minor lameness issues.  The Thins boast all of the same innovative features as our Originals, excluding the glue canals- only they are thinner.  They're comfortable, durable, manure-pump friendly, and have quickly become farmers and trimmers go-to therapeutic tool – especially for herds in a high-wearing environment.  Like most other blocks on the market intended for treating thin-soles, Smart Thins are NOT hard and cows will NOT slip on concrete while wearing our pads.  And like our new PINK & BIO BLOCKS, Smart Thins boast a double-slope design to provide optimal support and maximum lift from any injury.  Give your thin-soled cows the best path to complete recovery by using the Smart Thins!!!
No More Pinching
The glue-free heel support keeps the hoof balanced while keeping the glue from aggravating the soft spot of the cow's heel. No pinching!
Savings
Minimal risk of any re-blocking or labor costs, and up to 40% glue savings!
Smart Thin & Smart Block
Highlights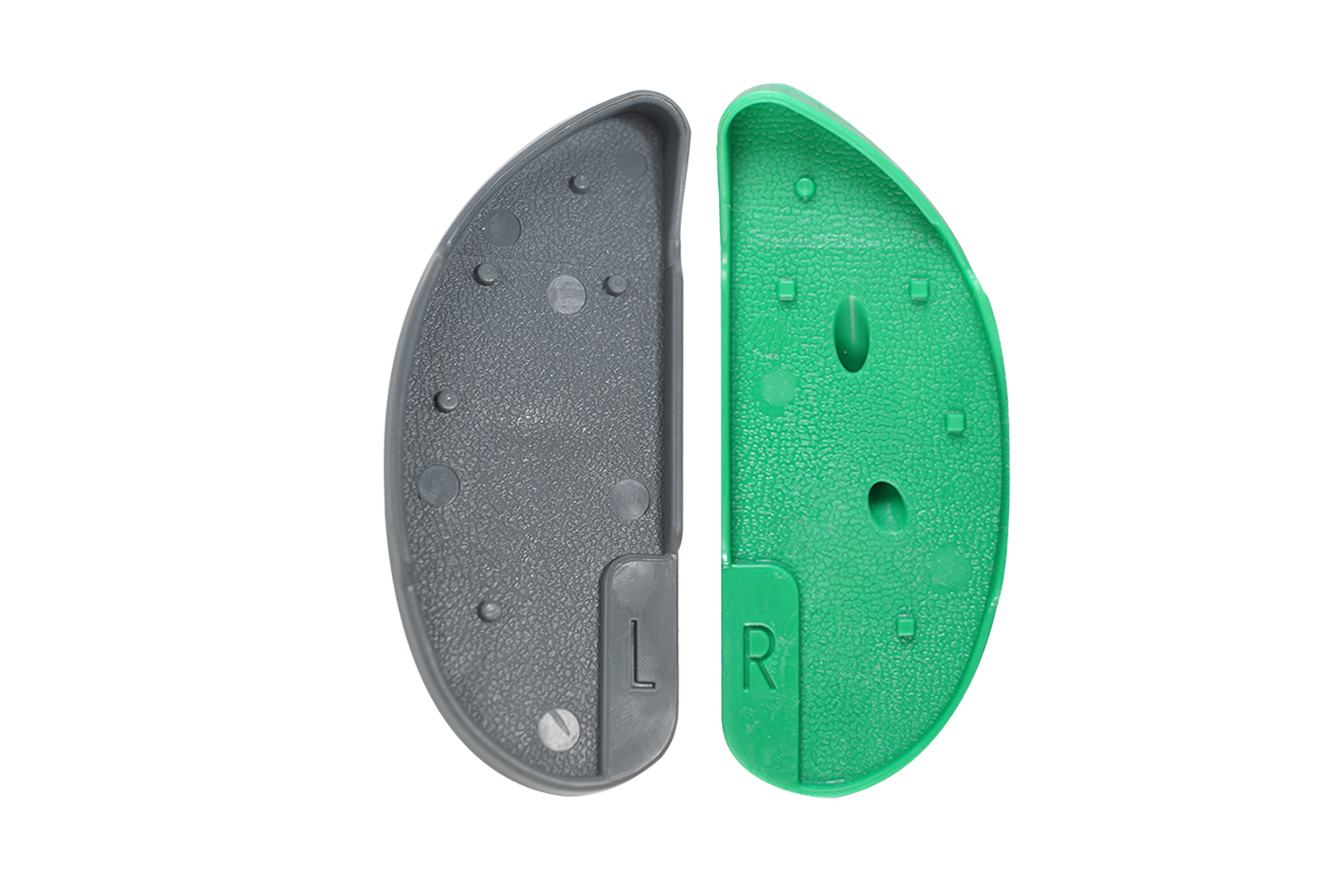 Quality & Comfort
Up to 3x longer lasting with glue-free heel support!
Material
Superior, flexible, durable and premium material! Slip Resistant soles to prevent injuries.
Garrett Dow
Quality Hoof Care, Severeance, CO
[Updated] "It's been 3 years of using the product and we have had nothing but good things to say, with happy customers and plenty of happy cows! We swear by them! The Originals and the Thins!"
Willie Coyne
On the Money Hoof Care, Alexandria, MN
"We like using Smart Thins because we have seen better retention than with other products. Thin sole pads flex much more than full blocks and sometimes glue is not an equal or adequate thickness across the sole and loses its adhesion. The glue spacers on the Smart Thins help eliminate this issue by giving us a consistent glue thickness, keeping blocks on and speeding up recovery of difficult thin soles."
We care about cows. The Smart Block was created to improve the hoof health care industry. Buy now.