The Smart Block Sample Box
Interested in trying out The Smart Block? Contact us today to hear about our free sample box!
Contact Us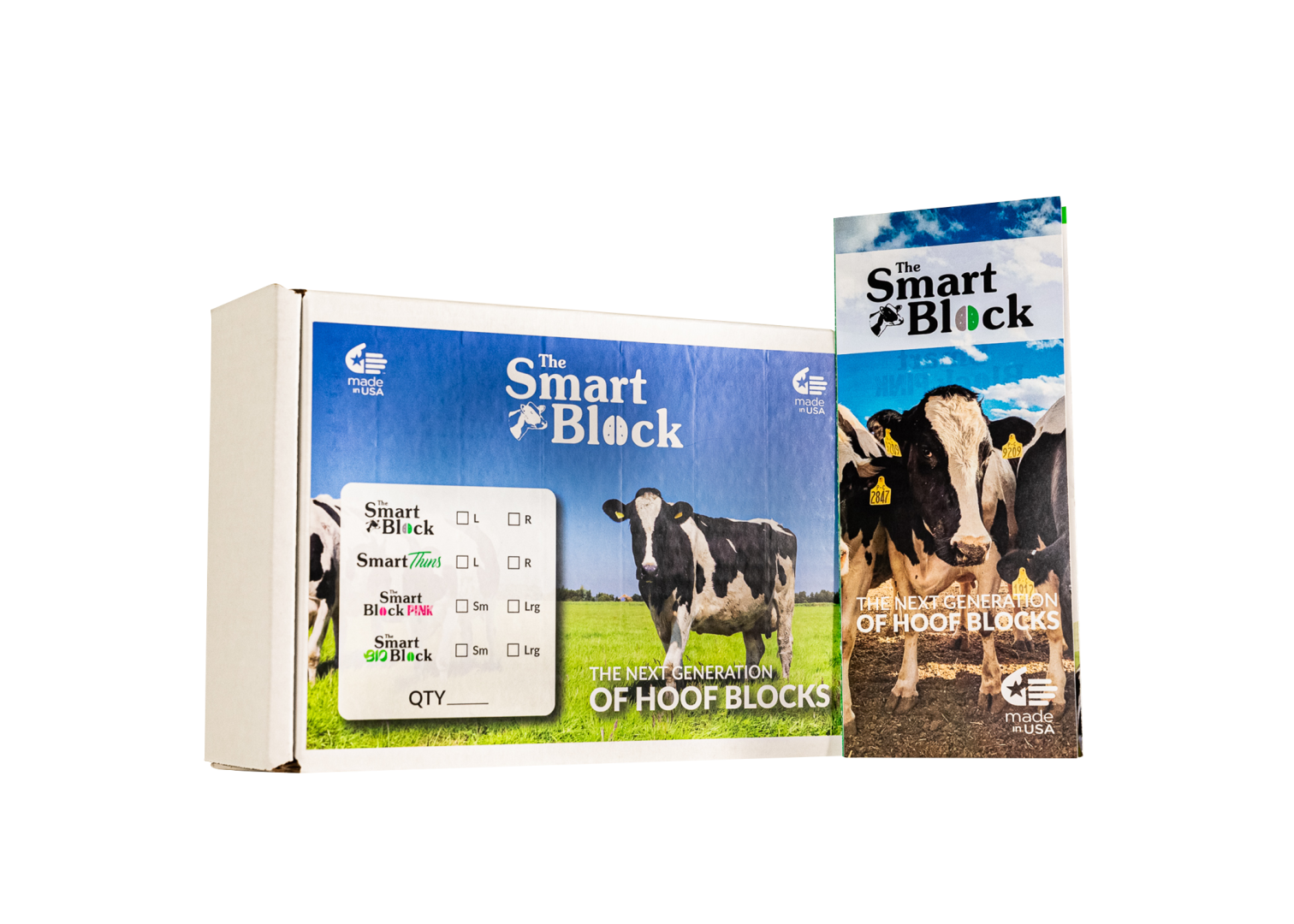 The Smart Block box comes with a brochure with all the details and instructions you need and more!
Comes in a small, sweet, and simple box.
The Smart Block is available for order from retailers in the United States, Canada, Europe, Australia & New Zealand, and Russia
Smart Block is proud to be manufactured and created in the United States of America.
Try our revolutionary hoof care product.
See firsthand how the Smart Block can change the way you care for your cows. Request a sample pack today.